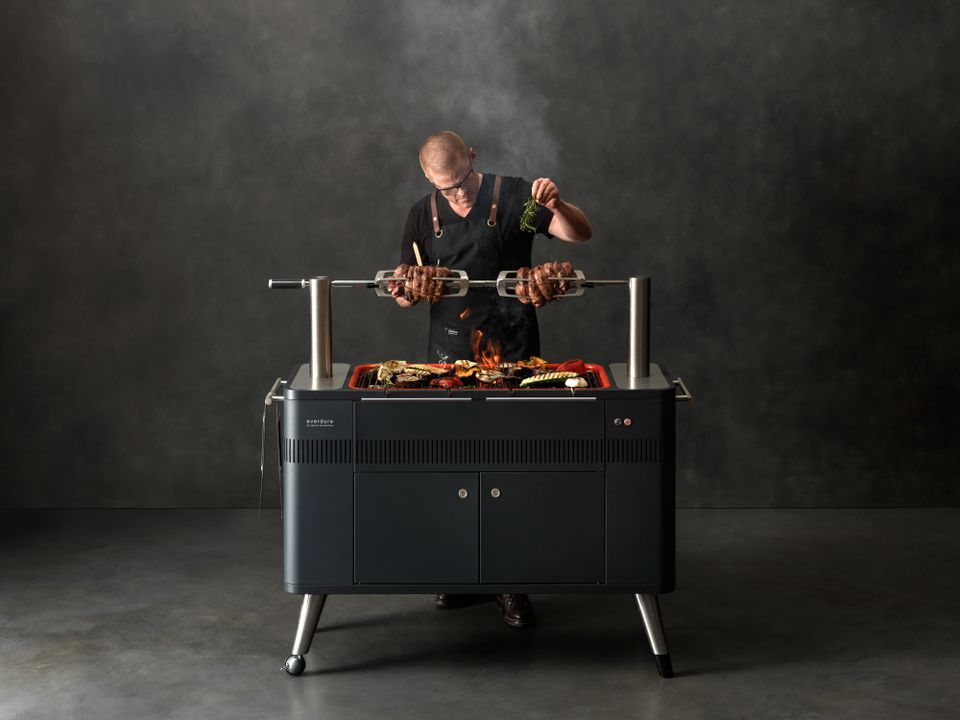 This sensational like of Australian-designed charcoal barbecues are ready for you to grill with in just ten minutes.
Everdure by Heston Blumenthal
is a range of barbeques like no other. Working closely with designers and engineers, Heston emarked on a mission to create the perfect modern barbeque. By combining the latest technology and design aesthetics, with ease of use and thoughtful attention to detail, he created a range of kit that will help you go on a journey of discovery. From quick-starting charcoal, to the convenience of gas, they've each been designed from the ground up, and will change the way you think about barbequed food, forever.